Hello, Community!

Here I come with another update inside the product. 

We got many feedback about being hard to finding where to change a phase description. To help with this edition that wis a little hidden inside the phases advanced options, we have worked on editing the phase description in place inside the Flow.
 
Now, when clicking on the description below the phase inside the Flow, you will be able to edit the phase description, and it will reflect on the Kanban view as well as on the Flow.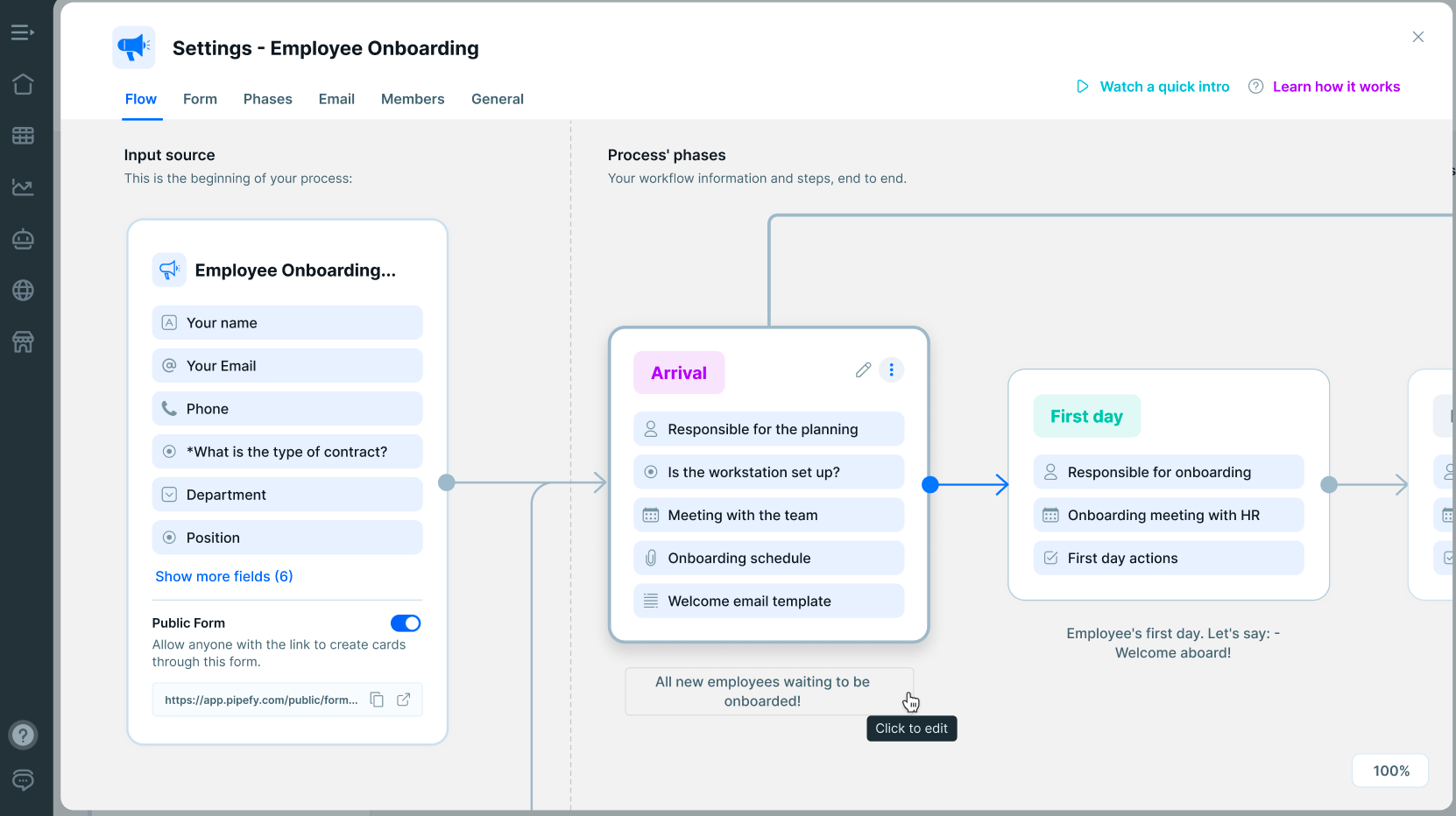 PS: For now, there is a limitation: you can add and change the description, but it's still not possible to remove it and leave it "blank". To remove a description entirely, it's still necessary to go to "advanced options" inside the editor. We will be improving this as soon as possible. 

Hope this saves you some time in creating and editing a process! 


Best,