Hello, everyone!
My name is Lucas Pimenta and I want to share with you a component created by us here in Capgemini to fully integrate the Pipefy platform together with UiPath (RPA Platform).
With this connector, you can enchant your RPA projects to be able to create, move, update and delete cards and more, automatically through the RPA Robot.
Link here: https://connect.uipath.com/marketplace/components/pipefy-x-uipath-custom-activities/review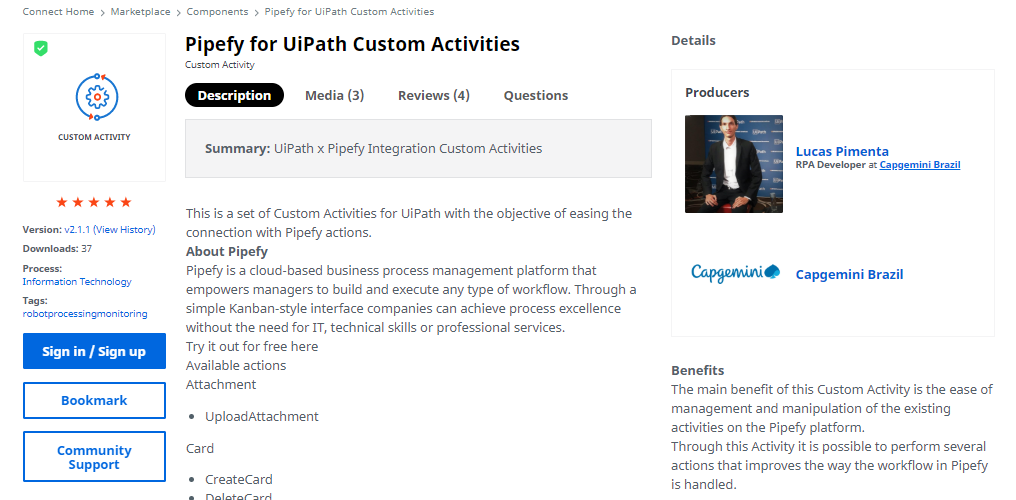 I hope you enjoy! And I really appreciate any kind of feedback!
Regards,