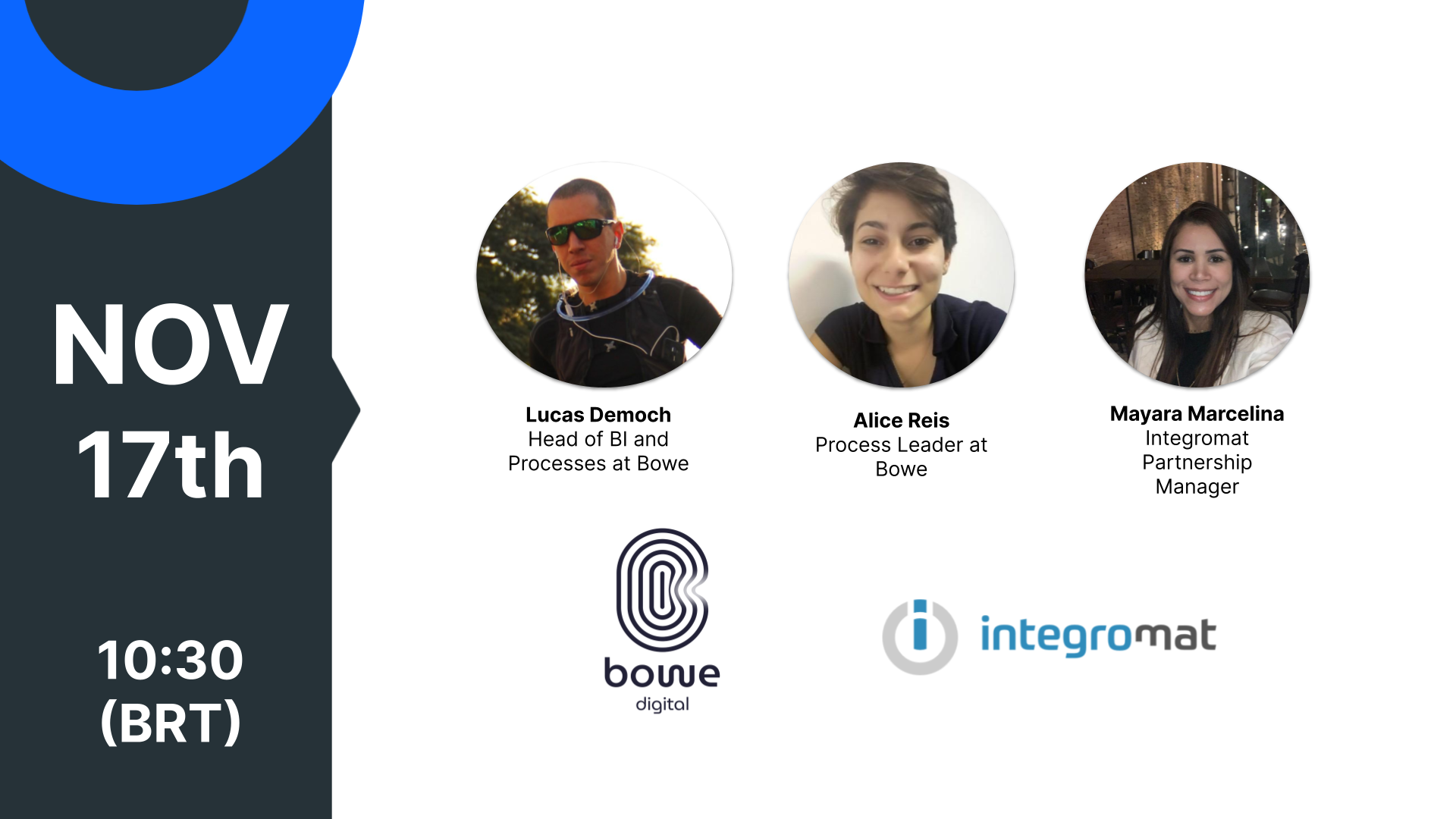 On November 17th, at 10 am (BRT), we will learn how to integrate Pipefy with other platforms.
Our Community Experts: Lucas Democh, Alice Reis, and Mayara Marcelina will demonstrate
how you can optimize and leverage your processes.
Agenda:
1) Introduction to Integromat
2) Introduction to Pipefy
3) Presentation of Integration Dcenarios
Scenarios that will be presented:
A) How to create a row in a table in Pipefy when a card is created.
B) How to create cards through records from a Pipefy table.
C) How to send different email templates according to card characteristics.
D) How to move a child card when the parent card is moved.
Meet the Doers:
1) Mayara: Integromat Partnership Manager
2) Lucas Democh: Head of BI and Processes at Bowe - Partner and specialist Pipefy and Integromat.
3) Alice Reis: Process Leader at Bowe - Specialist in Pipefy and Integromat
Join us for this special event!
The event will be broadcast in Portuguese with simultaneous translation into English.