In Integromat, configure the trigger that will trigger the automation. Some examples:
- Card creation;
- Phase change;
- Field Update;
- Scheduled triggers (time, day of the week)
- Card expired, expired or delayed.
In the second step, use the Update a Card Field module.
Select the field you want to update with the calculation and configure the filling using the standard Integromat operators. In addition to the main mathematical operators, Integromat allows other types of transformation / substritution.
It is worth checking!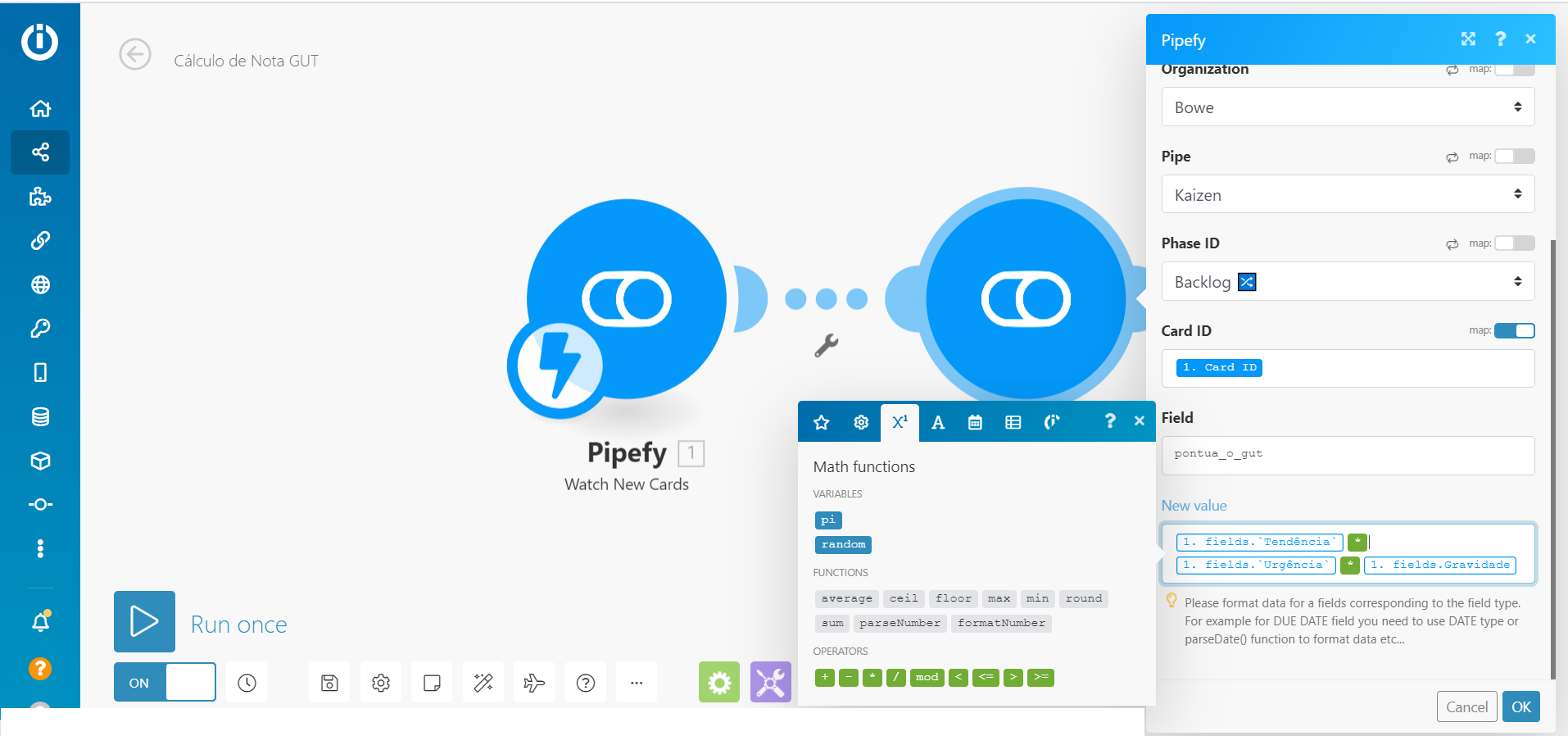 If you liked this integration and intend to use integromat, use this link to subscribe: