Hello,
I'm trying to check my token in the console page: https://developers.pipefy.com/reference#graphql-endpoint.
After filling all the fields and click "Try it" I get this message: "Your OAuth2 token is incorrect or has expired".
However the token was generated few minutes ago and I just copied and pasted it.
Could anyone help?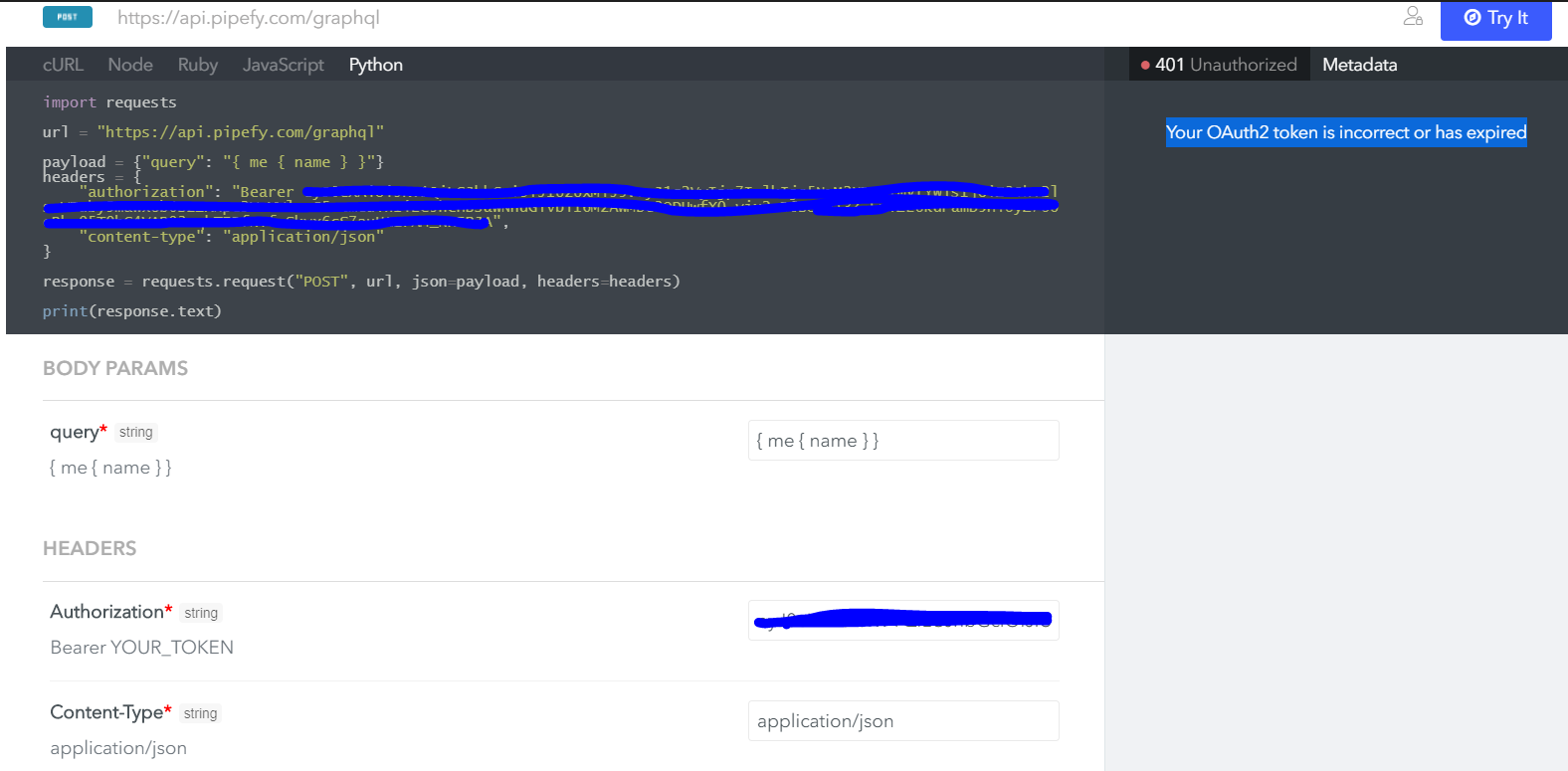 Best answer by Roberto Chavarria 19 October 2020, 16:07
View original