Hey, dear Community. How are you?

June is a special month for Pipefy Community because it's our anniversary. In order to celebrate 2 years of content, events, and the many connections we've made, we want to invite you to this AWESOME Global Meetup:

Digital Transformation: Working together to build the future
Taking place on June 23rd at 9 am (PST) | 1 pm (BRT)

We are bringing together Philip Lakin, Co-Founder & CEO of No Code Ops, and André Ribeiro, Sales Team Leader at Pipefy.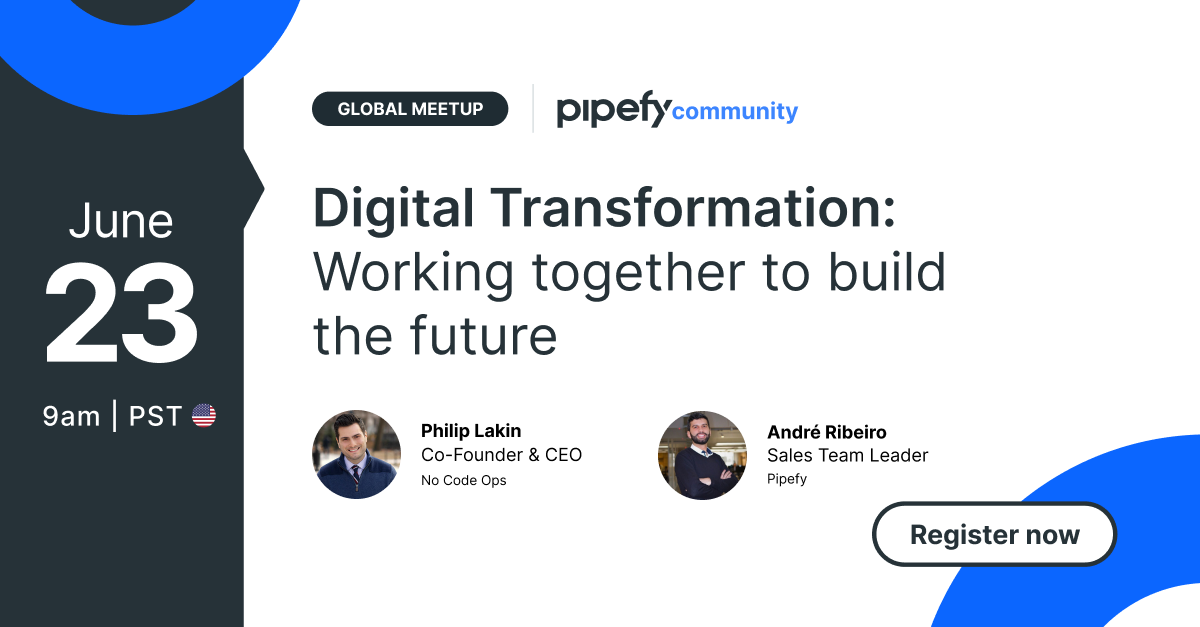 Let's talk about how the fusion of low-code software with BPA disrupts the traditional work model and levels the playing field for mid-sized businesses. Low-code BPA makes it easy for businesses to automate and optimize processes by democratizing automation and closing the divide between IT teams and business units. 

It's unmissable! 
We'll be raffling 3 gift cards ($100) for those who participate in the event with us!

Book your spot right now!


See you there!