Join us on this webinar where Giovanni Riva, Head of Employee Branding and Talent Acquisition at Pipefy, will share his experience managing over 2k candidates who participated in our trainee program and how it was automatically connected to the Employee Onboarding process. Everything managed within Pipefy.
August 20th | 11 am (PST)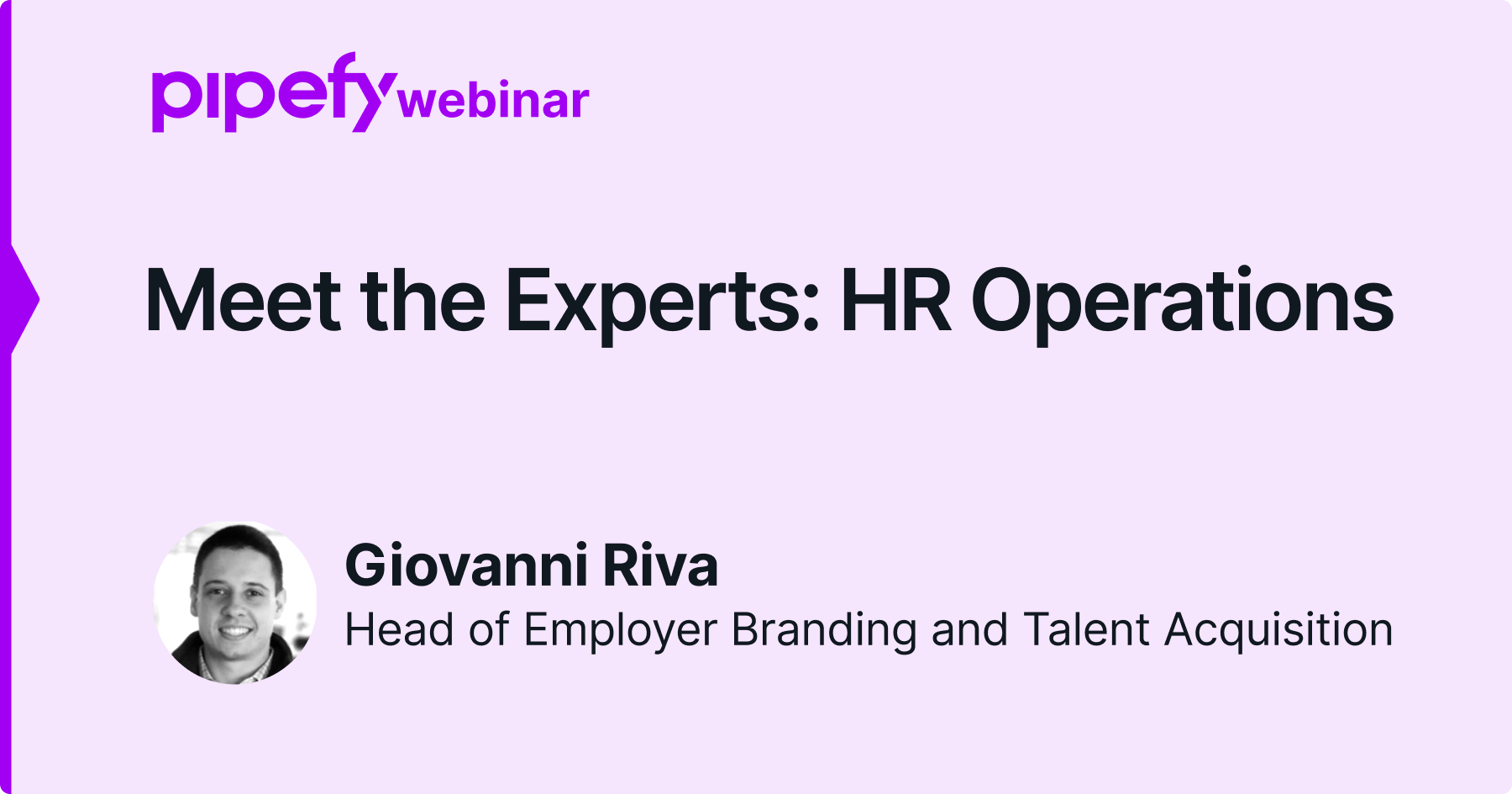 We'll also have a Q&A session to be able to help you to optimize your HR department.