Do you want to make Pipefy more accessible for you? How about getting Pipefy as a desktop app? Today we will learn how to do it! It's super simples. Check it out: 
Open Google Chrome
Login to your Pipefy company open
Open Customize and Control Google Chrome (three dots)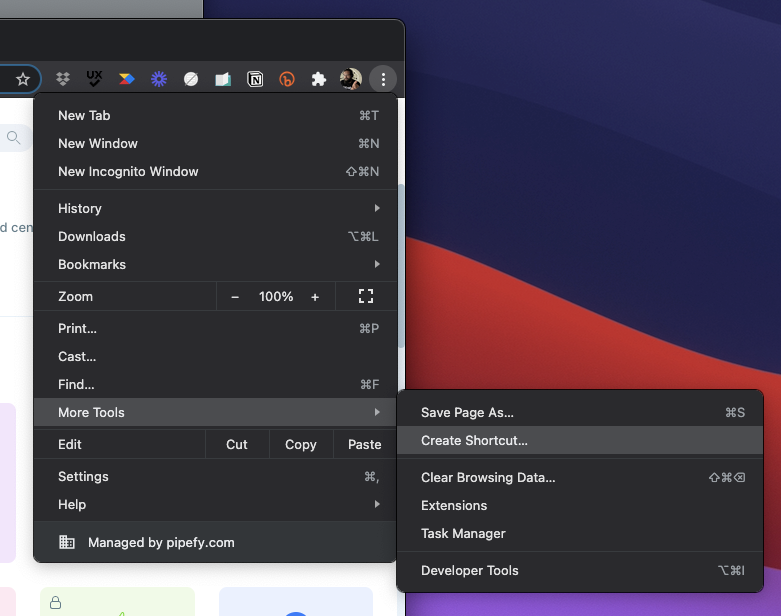 Select More Tools
Select Create Shortcut…
On the dialog, make sure to check the option Open as a window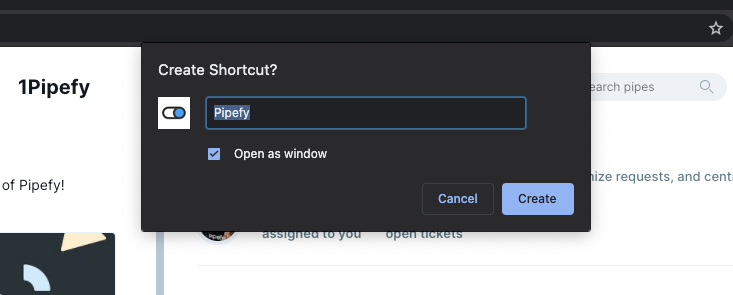 Voilá! (continue to make it permanent)
Go to the Dock () right-button click on the Pipefy shortcut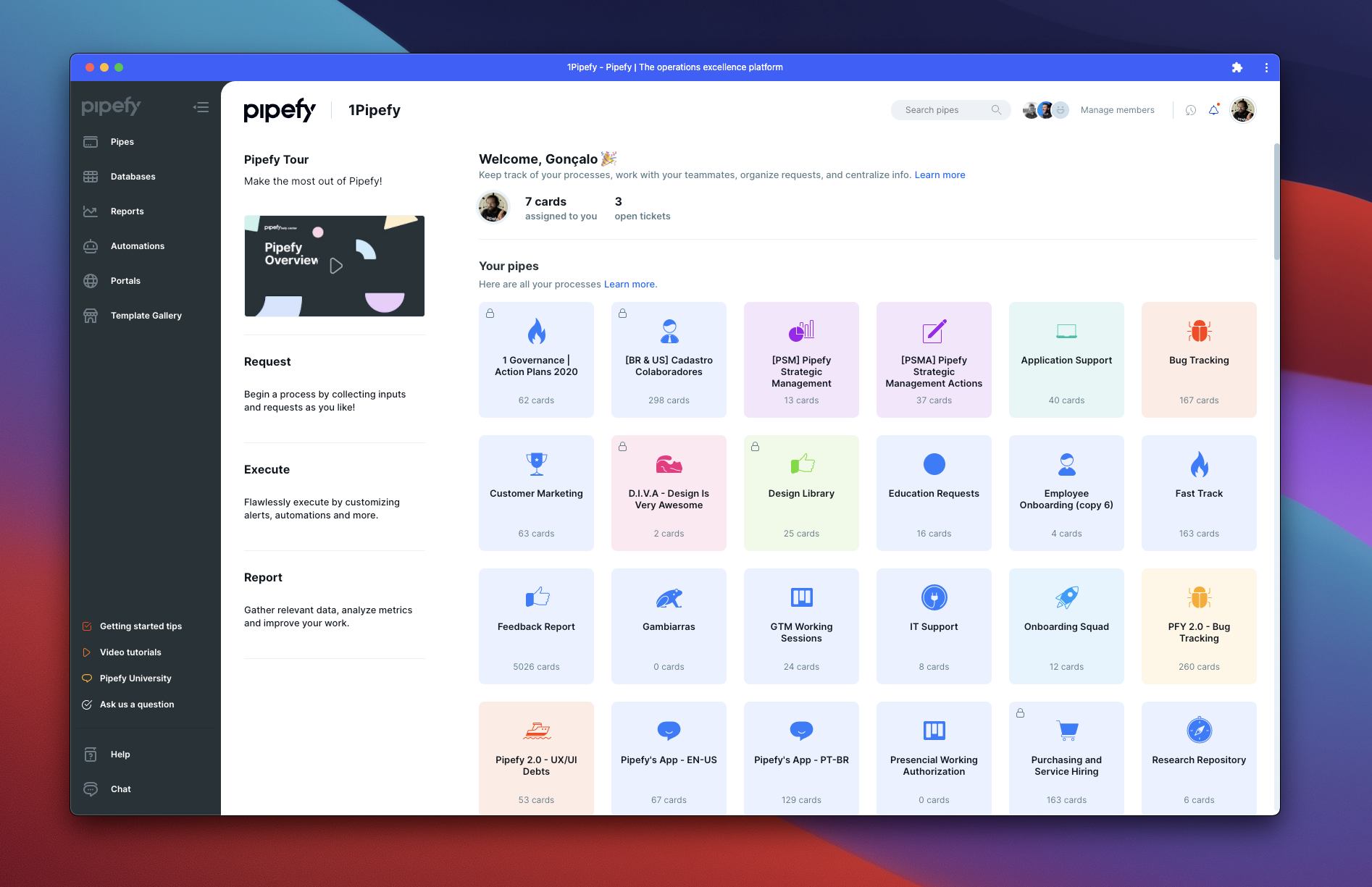 Select Options > Keep in dock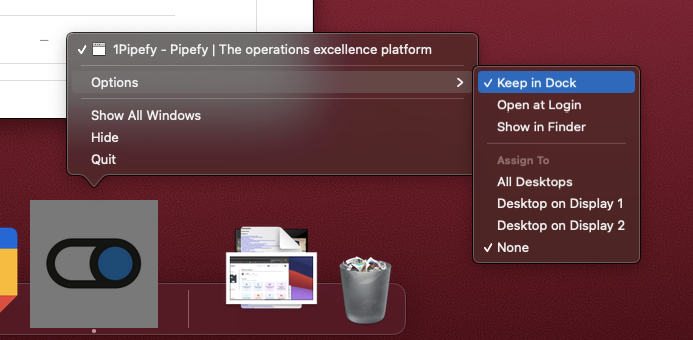 That's it!
Tips by @goncaloferraz!