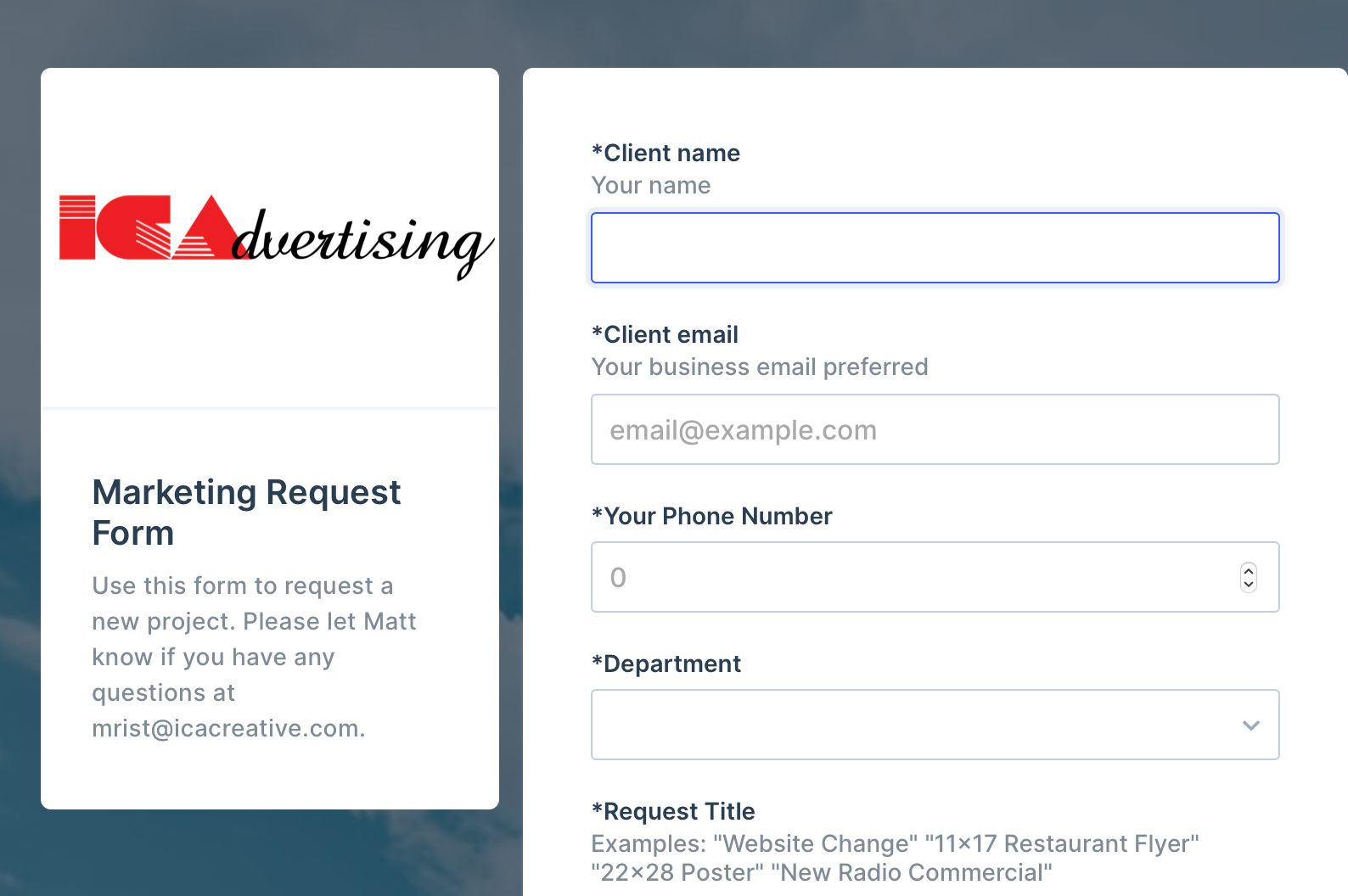 Pipefy Helps Our Ad Agency Field 100+ Requests Monthly With 2 Staff
Talk about doing more with less. COVID-19 has presented a significant challenge to our in-house Advertising Agency. Due to retirements and career changes, we went from a team of 5 to 2 full time staff members. We work with 9 hotels, three shopping malls, six mobile home lots, a real estate team, restaurants, etc. 
Pipefy has proven to be more than just a project management solution. We have utilized our own customized version of the "Marketing Requests" template to automate project requests and allow us to never miss a deadline (at least not without knowing!). Our clients are happier and we are more productive and nimble. 
How can you use Pipefy for your agency or organization? Above is a screenshot of our Public Request Form. The possibilities are endless. Plus, you can now create a central repository of multiple forms connected to various pipes so that you can bring in information in multiple ways.
If you're an ad agency or digital agency or any other client-servicing industry, you can take a look at our Request Form (start form) for inspiration. Click here to view the full form. Let me know if you have any questions!
Matt Rist