looks like a dumb question, but I am lost here….where do I edit my email templates already created and working? I cannot find how I replace a dynamic field, for example, or edit the body text in the template.
Best answer by paulonavarro 29 July 2021, 15:54
Hi @ricardo-fornari, templates are part of each pipe, you must be in the pipe that has the template you need to adjust, click on the gear icon (settings), look for "email" top menu, and there you will find "email templates".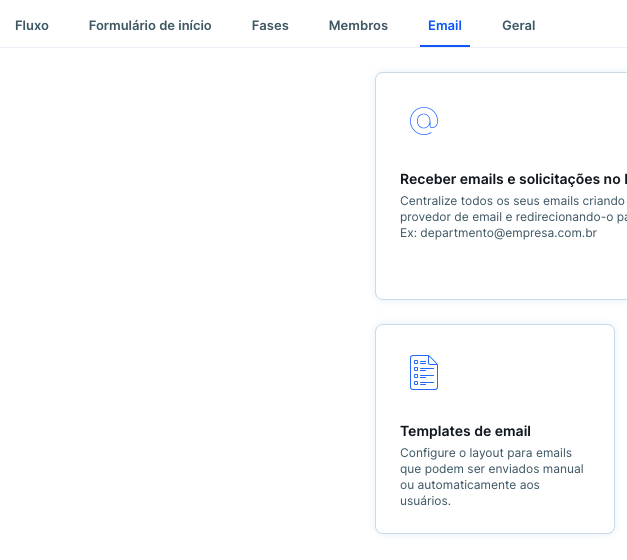 Sorry, but my pipefy is in portuguese.
You will see a list of templates you have on this specific pipe, click 3 dots and edit.
Careful to first put the cursor where you want your dynamic field to appear.
Hope this helps.
View original