I have included a date property in a card and when the card reaches a phase, an email is sent with that date information (dynamic field). Date in the card is in the expected format (DD/MM/YYYY), but date in the email is in a different format (MM/DD/YYYY). How can I change the format in the email?
Best answer by genietim 26 July 2021, 18:36
The format of the date is related to the language you set the E-Mail to be in:
You get different formats, depending on which language you choose.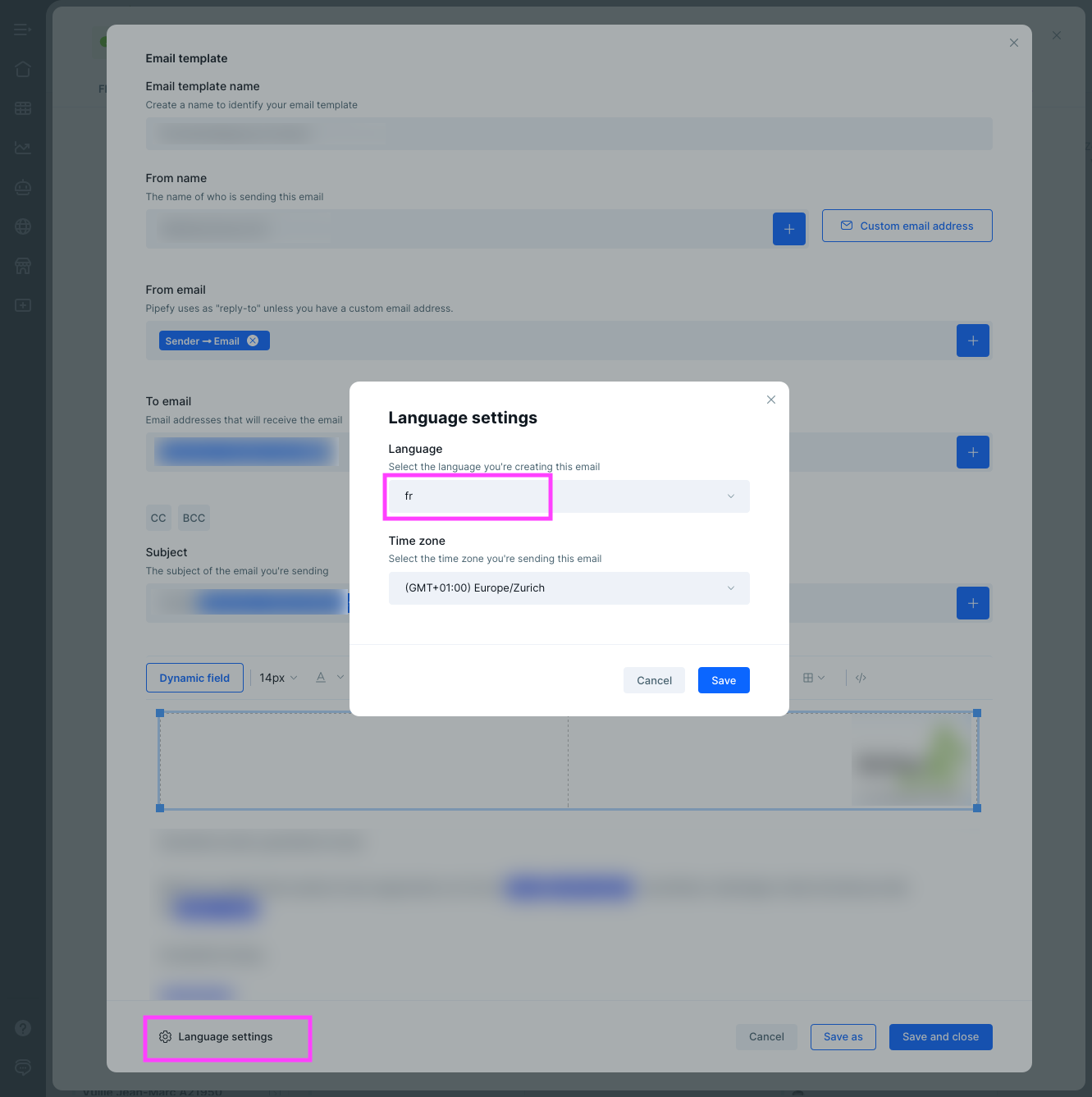 View original